Senegal has sent a 30-member search and rescue team to Turkey to support disaster relief efforts after a devastating quake, which has been described as the "disaster of the century".
The men belonging to the Senegalese Fire Brigade departed from Dakar Blaise Diagne proceeding to International Airport.
The team will land in Adana before the disaster area.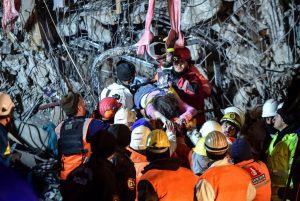 The firefighters will deploy to Hatay where they will participate in search and rescue operations.
While the chances of finding survivors are almost nil, rescue workers are still sifting through the rubble for any signs of life.
The death toll from last week's disaster has topped 35,000 in both Turkey and Syria.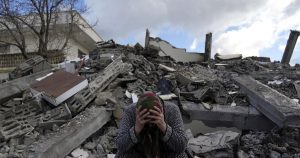 According to the Turkish government, some 1.2 million people have been housed in student residences, more than 206,000 tents have been erected and 400,000 victims evacuated from the devastated areas.
India has also dispatched the first batch of humanitarian aid along with a rescue team of the National Disaster Response Force (NDRF) to Turkey where a massive 7.8-magnitude quake has killed over 4,300 people and injured thousands others.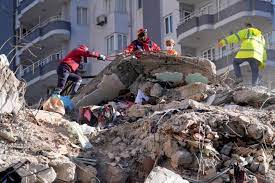 The 51-member NDRF team headed by Deputy Commandant Deepak Talwar left from the Hindon Airport in Ghaziabad for Turkey on board an Indian Air Force (IAF) aircraft in the early hours of Tuesday.
This development comes a day after the Centre had announced that two NDRF teas comprising 100 personnel with specially trained dog squads and necessary equipment were ready to be flown to Turkey for search and rescue operations.
According to the government, medical teams were also being readied with trained doctors and paramedics with essential medicines.
Relief material will be dispatched in coordination with the Turkish government and Indian Embassy in Ankara and Consulate General office in Istanbul.
As of Tuesday morning, the toll in Turkey stood at 2,921, while in Syria it increased to 1,451.