A team of operatives from the Economic and Financial Crimes Commission, EFCC, who were on duty monitoring the presidential and national assembly elections were on Saturday, February 25, 2023, attacked by political thugs near Chief's palace in Bwari Area council of the Federal Capital Territory.
The attack came after the arrest of a man for allegedly masterminding a well-planned vote-buying scheme at the polling unit at Science Primary School in Bwari.
The team had apprehended the suspect, who was said to be around 30 years old, and obtained from him a list of beneficiaries to whom he had already paid money via an online banking app.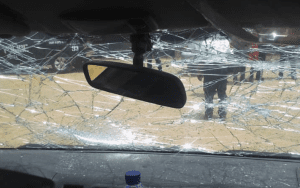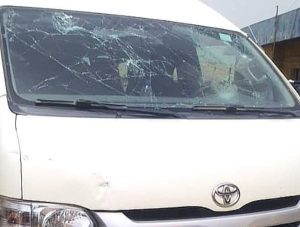 It was at the point of moving the suspect away from the polling unit that the thugs attacked, smashing the windshield of the Commission's patrol van.
They only retreated into their hideouts after the Commission's operative responded by releasing warning shots, before members of the Joint Task Force team comprising the Department of State Services, the Nigeria Police and others, Arrived the scene.
The incident was immediately reported at the Bwari Police Station.
Similarly, an EFCC team on election monitoring duty at Unit 001, Mann Primary School, behind Chorobim junction, was shot at by unknown persons outside the polling unit, two black Prado SUVs and one white Hilux, suspected of buying votes. When the EFCC team arrived, they were forced to flee the scene.
The incident was formally reported to Haruna Femi, DCP Operations at the Imo State Police Command.