Zamfara State governor, Bello Matawalle has singed into law the 2023 appropriation Bill of over N184 billion.
The governor had on 17th November this year presented the proposed 2023 budget estimated at N188.8 billion to the assembly for consideration and approval
The assembly had within the week downsized the appropriation bill to N184 billion with the capital expenditure was reviewed from N102.5 to N80.3 billion, while the recurrent expenditure from N86.3 billion to N104.5 billion, respectively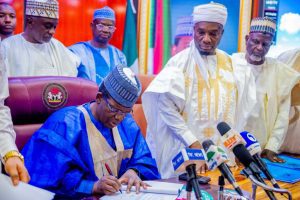 Assenting to the budget at the Government House Gusau, Governor Matawalle said the appropriation bill reflects government's commitments to the people of the state
He noted that security, health and social support has the highest and significant resources were allocated towards the improvement of education
Mr. Matawalle added that he allocated funds for projects that will help stimulate economic growth, healthcare delivery and job creation
"My administration also prioritized the development of the healthcare delivery system with a focus on improving access to health care services in rural areas" the Governor said.
"We allocated funds towards the development of infrastructure projects that will help stimulate economic growth and create jobs for our people" He added
He listed the completion of the ongoing Cargo Airport project and construction of new roads, bridges and other infrastructure that will help to connect communities and facilitate the movement of goods and services throughout to be among major projects in the budget.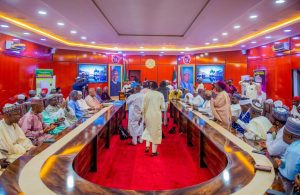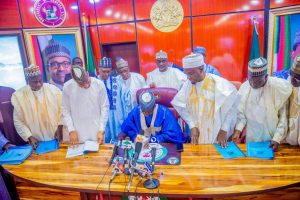 Mr. Matawalle enjoins the civil servants to be up and doing in the implementation of public policies and programmes, political office holders and all government officials are also to brace up for the crucial task of implementing the 2023 budget.
Similarly, the governor also assented to seven other bills earlier passed by the state house of assembly
The bills include A law for the establishment of the second College of Nursing Sciences in Zurmi, A law to establish Zamfara Education Trust Fund, A law to establish Zamfara Teachers Service Board and related matters 2022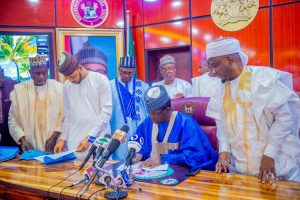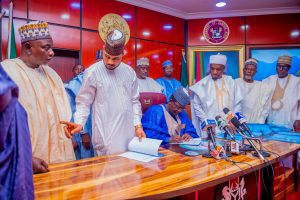 Others are Violence Against Persons Prohibition Law. (VAPP), a law for the establishment of Zamfara Hospital Services Management Board, Administration of Criminal Justice Law, and Zamfara Penal Code Law.
The Zamfara Governor further commend the state House of Assembly for working tirelessly in ensuring the budget is passed within thirteen days from the day of presentation to the House.
"The quick passage of the appropriation bill is a clear indication that there is cordial relationship between the Executive and the Legislative arms of government since the inception of my administration in 2019," Matawalle added.