A Federal High Court in Gusau, Zamfara State has disqualified the Governorship candidate of the people's Democratic Party Dauda Lawal from contesting the 2023 General election
This according to the court is due to some irregularities during the party's primary election held earlier this year which produced Dauda Lawal as its Candidate
The judge, Aminu Bappa ruled that Dauda Lawal is not eligible to contest the 2023 governorship election on the ground of PDP's non compliance of section 82 sub-section 1 of the electoral act 2022
Mr Bappa's judgement was on a suit filed by two Governorship aspirants of the PDP Ibrahim Shehu and Hafiz Mohammed
They are challenging the last September's primary election over alleged irregularities and bridge of Electoral act 2022 and parties Constitution that produced Dauda Lawal as the Governorship Candidate of the PDP in Zamfara.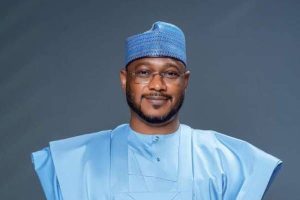 The duo sued the PDP, and Dauda Lawal as 1st to the 3rd respondents respectively
Counsel to the plaintiff Ibrahim Ali says the court has answered their prayers by disqualifying the PDP Candidates
He described the judgement as Victory for democracy
"The first defendant which is the PDP did not comply with the mandatory provisions of the electoral act to issue twenty one day notice to INEC before the conduct of primary election" Ali said.
"For us, the judgement is a victory for democracy" He added.
Dauda Lawal-Dare polled 422 votes to defeat his rivals, Ibrahim Shehu and Hafiz Mohammed who got one vote each, and Wadatau Madawaki scored zero votes in the September PDP Governorship Primary Election in Zamfara
This is the second time court is nullifying the Zamfara PDP Governorship Primary Election ahead of the 2023 elections, which produced Dauda Lawal as its Candidate
The court had in September nullified the primary election held in July this year which also produces Dauda Lawal as the Governorship Candidate.