The Economic and Financial Crimes Commission, EFCC, in conjunction with the US Department of Justice, DoJ, has wrapped up a 4-day training progranme on cybercrime and crypto-currency investigation for operatives of the Commission and staff of the Federal Ministry of Justice at the EFCC Academy, Karu, Abuja.
Abdulrasheed Bawa, Executive Chairman of the EFCC, who was represented by Deputy Commandant, Training, EFCC Academy, Assistant Commander of the EFCC, ACE Babashani Umar Sanda, stated that the program was designed to improve synergy between the Commission and the Ministry of Justice, as well as to expose participants to current trends in cybercrime investigation and prosecution.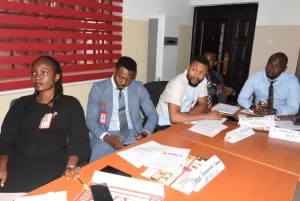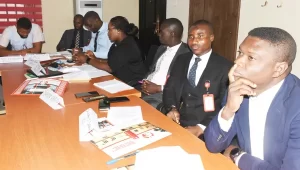 Advertisement

According to Anand Ramaswamy, an attorney with the United States Department of Justice and a resource person at the program, the purpose of the training is to improve the capacity of investigators and prosecutors in case building and prosecution in order to achieve convictions and deny criminals the benefits of their criminal proceeds.
Deputy Director, Federal Ministry of Justice,Terlumun George-Maria Tyendezwa, stated that the training will ensure greater coordination and cooperation between investigators and prosecutors.
"We also anticipate that investigators will have a working knowledge of the techniques and tools necessary to get the necessary electronic evidence and subscriber data from service providers in order to conduct their investigations.
"Obviously, this will result in a better investigation and prosecution in the end," he said.
The Officers received extensive training on a variety of subjects, including an introduction to cybercrime, obtaining electronic evidence, open source intelligence, crypto currency and the dark web, formulating strategies for prosecuting cybercrime cases, etc.