President Muhammadu resBuhari has rescinded his approval of Seplat Energy Offshore Limited's acquisition of Exxon Mobil shares in the United States of America.
The reversal comes just 48 hours after the President's spokesman, Femi Adesina, said the agreement had been approved by the President.
The President had on Monday approved the acquisition of the shares by Seplat Energy Offshore Limited, in his capacity as Minister of Petroleum Resources.
Advertisement

According to Femi Adesina, Special Adviser to the President on Media and Publicity, the agreement was in line with the country's push for Foreign Direct Investment (FDI) in the energy industry.
Many members of the sector were taken aback when the Presidency announced that the sale had been approved because the President—who is also the Minister of Petroleum Resources—had previously rejected the transaction on July 5.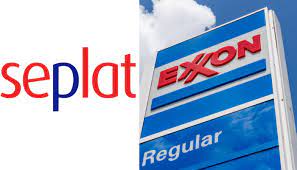 In a prompt reaction on Monday, the Nigeria Upstream Petroleum Regulatory Commission (NUPRC) rejected the presidential approval for Seplat Energy Offshore Limited to purchase ExxonMobil shares.
The Chief Executive of the NUPRC, Engr. Gbenga Komolafe, had clarified that the Commission in line with the provisions of the Petroleum Industry Act 2021, is the sole regulator in dealing with such matters in the Nigerian upstream sector.
In a statement personally signed by Komolafe, the NUPRC Boss said the issue was purely a regulatory matter and the Commission had earlier communicated the decline of Ministerial assent to ExxonMobil in this regard.
Garba Shehu, Senior Special Assistant to President Buhari on Media and Publicity, said on Wednesday that President Buhari has decided to back the position of the Nigerian Upstream Petroleum Regulatory Commission.
He said the earlier confusion was because "various agencies involved in (the) decision had not coordinated well among themselves."
Seplat Energy Plc had in February announced an agreement to acquire the entire share capital of Mobil Producing Nigeria Unlimited from Exxon Mobil Corporation, Delaware for $1.28bn.
The transaction entails the acquisition of ExxonMobil Nigeria's entire offshore shallow water business.
According to the deal, ExxonMobil Nigeria's shallow water business is an established, high-quality operation with a highly skilled local operating team and a track record of safe operations.
The Nigerian National Petroleum Company Limited has a pre-emptive right over the asset and had last month won a court decision temporarily blocking Exxon Mobil Corporation from selling assets in Nigeria to Seplat Energy Plc.
On July 6, 2022, an Abuja judge issued NNPC an "order of interim injunction" prohibiting Exxon Mobil from "completing any divestiture" in a unit that ultimately operates four licenses in Nigeria.