An angry mob  have burned a suspected ritualist to ashes in Agyaragu, Obi Local Government Area, Nasarawa State.
According to reports, the ritualist was attempting to kidnap a young girl who was peddling a local drink (Kunu)prepared in the area.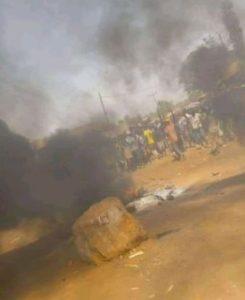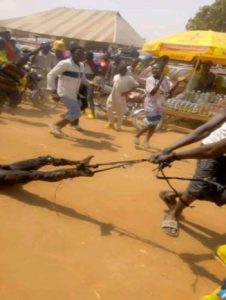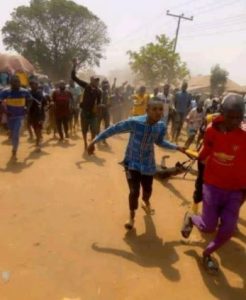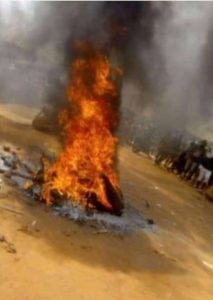 According to a witness at the scene, the alleged ritualist met a little girl selling Kunu on the street and purchased the drink from her. He then asked her to accompany him to the bank to collect money, claiming he didn't have any.
The source stated that, the little girl was following the man to an unknown location when some women who knew her noticed and asked why she was following the man; she told them what happened.
On hearing this, the women raised an alarm, and the man was quickly apprehended by some youths in the vicinity, confessing that he was planning to accompany the small girl.
He also admitted that he has been kidnapping children and selling them for ritual purposes for quite some time. The enraged youths apprehended him and handed him over to Vigilante.
Reports say, the vigilante returned him to the youths, who set him ablaze in the main market before the police arrived.