Fake news, a false or misleading information presented as news, often with the aim of damaging the reputation of a person or entity, is one of the challenges confronting the society as of today.  In this article, Temitope Bademosi, writes on how the spread of fake news has helped in fueling COVID-19 stigma in Nigeria.
It all started with a WhatsApp message being forwarded about COVID-19 survivors, claiming that COVID-19 survivors remain infectious after being given a clean bill of health. It also claims that survivors should be avoided.
CLAIM: COVID-19 SURVIVORS REMAIN INFECTIOUS AFTER RECOVERY
SOURCE: This was sent to a friend who belongs to a family group on WhatsApp.
Messages on the platform are end-to-end-encrypted meaning that it is difficult to find the source of the message.
FACT OR FICTION?
Whilst some people recover from COVID-19 quickly, it has been widely reported that many people experience severe symptoms over a much longer period. This is known as long COVID which refers to the effects of COVID-19 that continue for weeks or months beyond the initial illness.
So are COVID-19 survivors infectious after recovery?
The worldwide consensus based on several studies is that COVID-19 survivors are not infectious.
Advertisement

Public health specialist, Doctor Nseabasi Ekanem, says people who recover from COVID-19 are actually not living with an active infection and so are not infectious. "As a matter of fact, before we can certify that a patient has fully recovered from the disease, the patient must test negative in two consecutive tests. So, there no way we can certify a patient to have fully recovered when those two tests have not been carried out", he said.
He further went on to say: "Recovery is not hinged on the disappearance of symptoms. Once we run the polymerase chain reaction (PCR) test twice and the patient tests negative, whether or not there are still a few symptoms around, that patient has recovered. Anyone that has recovered from COVID-19 does not actively carry the virus".
The U.S. Centers for Disease control says that COVID-19 survivors can continue to shed detectable but non-infectious virus in upper respiratory specimens for up to three months after the onset of the illness, albeit, considerably lower than during the illness.
It confirms that at this stage, infectiousness is highly unlikely as there is no evidence to date that clinically-recovered persons with persistent or recurrent detection of viral RNA have transmitted COVID-19 to others.
VERDICT: The claim regarding the infectiousness of COVID-19 survivors is FALSE.
While a number of survivors experience lingering symptoms, COVID-19 survivors are not infectious after recovery but must continue to protect themselves and others from the virus by observing safety guidelines including social distancing, wearing a mask and washing hands regularly.
But a great problem exists; it is the stigmatisation of COVID-19 survivors.
In December 2019, news filtered in that a virus was killing hundreds of people in Wuhan, China.
Perhaps, the first set of people who received a generous dose of stigma as a result of the COVID-19 virus were the Chinese in every part of the world and this stigma spread to others who are of Asian descent. They were blamed for the transmission of the disease.
On the 27th of February, 2020, it was confirmed that an Italian man with the virus was being managed in Lagos, Nigeria. His identity was protected throughout the duration of his illness and months after because of the fear of stigmatisation.
With a barrage of information trickling in minute by minute, it has become increasingly difficult to sieve the truth from lies and this has been the bane of the fight against coronavirus- Fake news, disinformation and misinformation.
And once again, the cycle of stigma evident during many outbreaks and pandemics has reared its ugly head again and at the heart of this is misinformation that fans its embers.
Those who are mostly affected by stigma include frontline health workers caring for those affected by COVID-19, people who have recovered from COVID-19 and their families.
Stigma during and after COVID-19 is a reality. People react differently to people who contracted the virus. Some may be cruel and unkind with their words; some may be a little distant, others may not seem to mind.
Because of false and misleading claims like the above, those who have experienced COVID-19 find re-integration into the society so difficult.
Kike Odumosu* lives in a Lagos suburb. She is one of the many Nigerians who are struggling with their mental health as a result of stigmatisation fuelled by fake news about COVID-19 patients in Nigeria.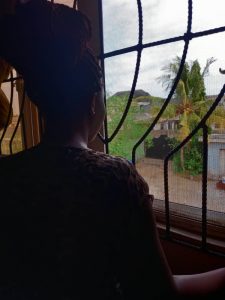 "I was careful, I adhered to all the safety precautions, yet I still contracted coronavirus. That wasn't even the painful part, what was painful was that it was hard to be re-integrated into the society. I felt like an outcast for something that was not my fault. People did not want to associate with me despite the fact that I had tested negative because of what they had heard about the virus. They even said God was punishing me for my sins", she said.
Just like Kike, Ebuka Okoro* didn't bother going to the hospital when he got to know through a rapid test kit that the symptoms he was having were more than just Malaria. It was COVID-19.
He didn't want his status disclosed to anyone but when he did not get better after a couple of days, he dialled the toll-free number of the Nigeria Centre for Disease Control (NCDC) and received help.
What he did not know was that a neighbour had seen the NCDC officials, fully kitted in their personal protective equipment, come to get him. When he recovered and came back home, his landlord had thrown all his property outside and didn't want him back in the house because he didn't "want him to "spread" the virus.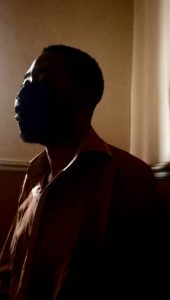 "I felt bad and I just thought of committing suicide. I was finding it difficult to deal with the shame and rejection", he said.
Many COVID-19 survivors still find it difficult to openly tell their stories because of stigmatisation.
This, alongside myths and traditional beliefs that are deeply rooted in communities across Nigeria is the root cause of misinformation that fuels the stigmatisation of many COVID survivors.
And once again, the message goes out to fight the virus, not the people by de-stigmatising survivors as they are an invaluable resource not being used as a source of knowledge.
Through speaking out, COVID-19 survivors can share insights that will help the public cope better with the realities of the ongoing pandemic.