Thirty Hilux vans and 10 Motorcycles have been presented to Hunters across the 21 Local Governments of Adamawa State by Governor Ahmadu Umaru Fintiri as part of their operational tools.
This is as the state police command arrested 40 suspects for various crimes including kidnapping and cattle rustling.
The state had also trained 300 hunters at the Police College Maiduguri and is set to send another 600 for training to compliment security agencies in ridden the state of crimes.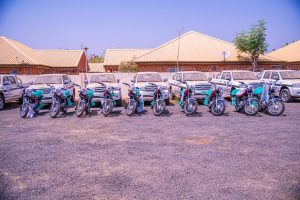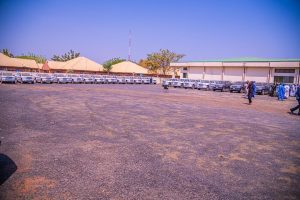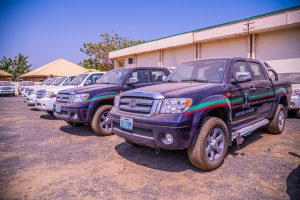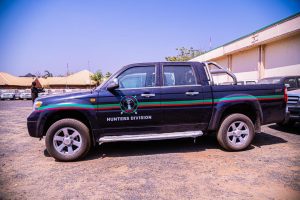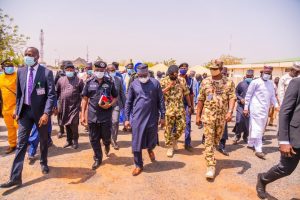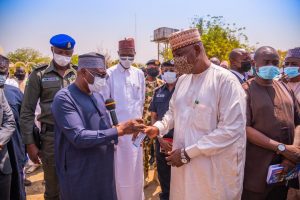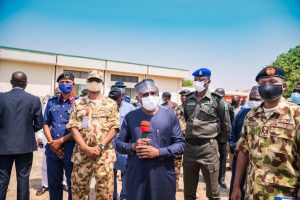 Adamawa State has been confronted with many security challenges including Boko Haram insurgency, banditry, kidnapping, herder/farmers conflict, inter border crime and communal conflicts.
The Chief security of the state, Governor Ahmadu Fintiri is synergising with security agencies to make the state crime-free.
At this ceremony, the Governor presented another set of thirty Hilux vans IVM to the twenty one local government council chairmen for distribution to hunters in their respective areas.
He charged the hunters to utilise the vehicles to tackle kidnappings, cattle rustling, and "Shilla" boys among other security threats.
The governor used the forum to announce the plan to send 600 hunters for training at police college in Borno State.
The State Chairman of All Local Governments of Nigeria, ALGON, Jingi Rufai and the State Chairman of Nigeria Hunters Association, Mohammed Usman Tola thanked governor for the gesture.
They are optimistic that the vehicles will facilitate the hunters' operations in maintaining peace in the state.
Meanwhile, the State police command has paraded 40 suspects who committed various crimes including cattle rustling, kidnapping and culpable homicide.
Parading the suspects at the state Police command Yola, the commissioner of police, Aliyu Adamu Alhaji said the police in collaboration with local hunters achieved the feat in coordinated operations across the state.
Event watchers believe that with the working tool and training of over 3000 hunters by Adamawa state government, the security challenges bedeviling the state may soon be over