A consignment of medical supplies donated by the founder of Alibaba, Jack Ma, has arrived in Abuja.
The medical materials for testing and managing the Coronavirus arrived the Nnadi Azikiwe International Airport Abuja on Wednesday on-board the Hercules C-130 of the Nigerian Air force.
Advertisement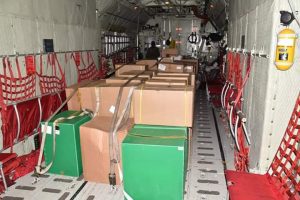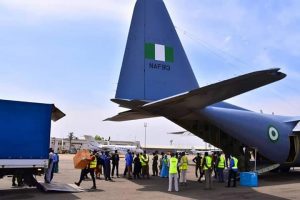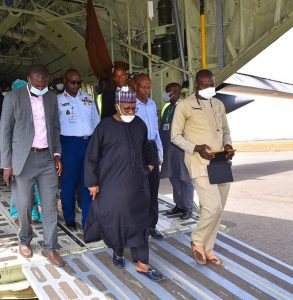 The items were received by the Permanent Secretary of the Ministry of Health, Abdulaziz Abdullahi
Advertisement

The items donated by the the founder of Alibaba comprised surgical masks, medical disposable protective clothing, face shields, and detection kits.
The items are to be distributed to the 5 medical laboratories set up to test for the virus in the country.
Advertisement