The federal government said it is developing strategies to curb the proliferation of small and light weapons into the country.
Vice President Yemi Osinbajo disclosed this at a meeting with top security chiefs and members of the Presidential Committee on Small Arms and Light Weapons at the Presidential Villa in Abuja.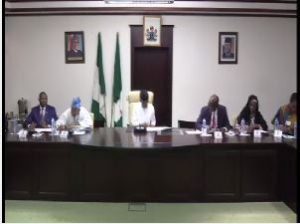 This is in line with the Presidential directive.
The Vice President who chaired the inaugural meeting of the review committee, called for the development of clear cut, specific line of action to address this issue.
Noting that this was a factor fueling insurgency in the Northeast and other security challenges in the country,
the Vice President noted that the seriousness of the matter had necessitated the setting up of the review committee.