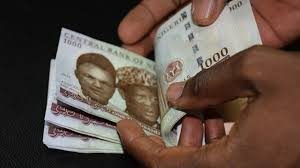 A group of politicians from different political parties have formed a coalition against vote buying in the forthcoming governorship election Ondo stateAt a meeting in Akure, the group known as Coalition 2020, said it is poised towards ensuring the development of the state.
The politicians defied their political affiliations, to come together to work for a credible 2020 governorship election in the state.
One critical issue they believe must be tackled, is vote buying, which has become a threat to the country's electoral system.
Chairman of the group, Bamidele Dada in his speech, said efforts must be made to discourage vote buying in the coming election. He said the group is not supporting any party or aspirant.
Advertisement

They also resolved to remain united in their quest to ensure that Peoples votes' count.