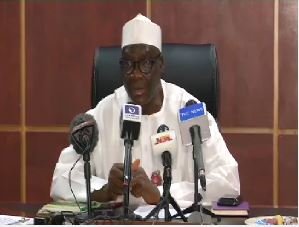 The National Orientation Agency is concerned about the high rate of insecurity in the country and wants religious leaders and civil society groups to collaborate in sensitising Nigerians, especially during the festive season.
In recent times the country has come under the grip of vicious and pervasive crimes such as terrorism, armed robbery, kidnapping and child
trafficking.
The ember months comes with a lot of festivities and massive movement across the country, to celebrate with families and loved ones.
The National Orientation Agency 's sensitization program is to ensure that citizens are more conscious about security in their immediate environment
in order to take basic precautions as they go out about their normal activities.
The National Orientation Agency encourages Nigerians to be patriotic and promote National values as it is what makes the country great and
recognized.
Nigerians are advised to be vigilant this Yuletide in order to avoid any problems