Hundreds of women on Tuesday took to the streets of Gombe to advocate against all forms of gender-based violence.
The women were led by the wife of the Gombe State governor Asmau Inuwa-Yahaya through the streets of the capital city to the state house of assembly where they made their demands to lawmakers.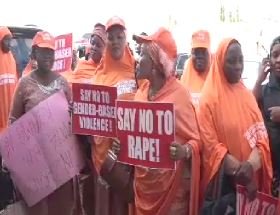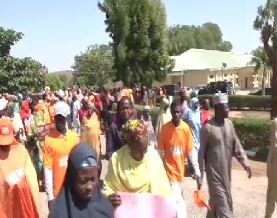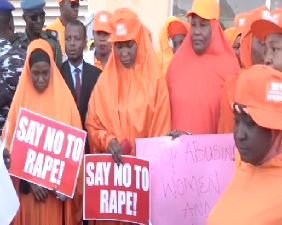 TVC News Correspondent Lanre Adeyemi was with the women and reports that Violence against the vulnerable, especially women and children is on the
rise.
The case of a twelve years old boy raped by his instructor is still fresh and the outcry it generated is still fresh.
The wife of Gombe State governor led the women through the streets of Gombe demanding an end to gender-based violence.
They later took their agitation to the state legislature to press home their demands They also seek the domestication of the child rights act.
They consider this piece of legislation as a wall of protection for the vulnerable which will also help to prevent stigmatization.
Gombe State records an average of seven hundred and thirty rape cases every year.
Rights groups say this number may be higher as many victims stay silent.
The women said they are committed to this fight until the law and society adequately protect those that need it the most.