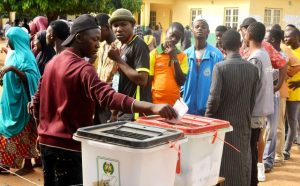 The Centre for liberty has called on the United States  and its allies to impose stringent sanctions on persons responsible for undermining the Kogi and Bayelsa States' elections.
The civil society organisation made this known in a letter to the United States Ambassador to Nigeria.
This is a follow-up to travel restrictions the United States intends to place on politicians found inciting violence in any part of the country.
Violence, which claimed two lives has already been recorded in Bayelsa ahead of the election despite a peace accord signed by the state's 26 political parties.
Advertisement