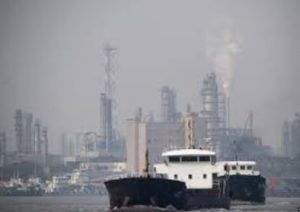 China's crude oil imports from Saudi Arabia rose 76.3% in October, boosted by demand from new refiners, with the kingdom retaining its position as the top supplier to the world's biggest oil importer.
Saudi shipments grew to 8.41 million tonnes, or 1.98 million barrels per day, compared with 1.74 million bpd in September and 1.12 million bpd in same period last year, data from the General Administration of Customs showed on Monday.
Two new integrated independent refineries, Hengli Petrochemical Co in the north and Zhejiang Petrochemical in the south, have supported crude arrivals from Saudi.
The impact of a drone and missile attack on Saudi oil-processing plants on Sept. 14 did not limit October oil flows, as Saudi Aramco drew on inventories to maintain supplies to customers.