Saudi Arabia wants crude oil prices to rise to around $60 a barrel this year, five sources from OPEC countries and the oil industry said.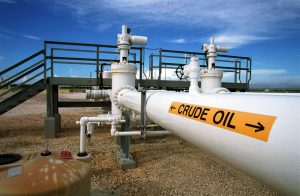 This is the level the OPEC heavyweight and its Gulf allies – the United Arab Emirates, Kuwait and Qatar – believe would encourage investment in new fields but not lead to a jump in US shale output, the sources said.
The Organization of the Petroleum Exporting Countries, Russia and other producers pledged last year to cut production by about 1.8 million barrels per day (bpd) from Jan. 1. The first cut in eight years is intended to boost prices and get rid of a supply glut.
Crude prices have risen by more than 14% since the November pact but are still only trading around $56 a barrel despite record compliance by OPEC and non-OPEC members.
OPEC officials have repeatedly said the group does not target a specific oil price and their focus is on drawing global oil inventories and helping the market to re-balance.