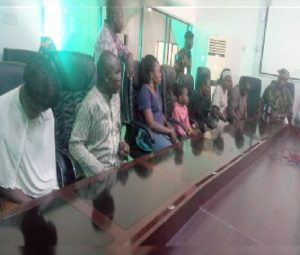 Seven travelers from Offa, Kwara state, who were abducted along the Kaduna-Abuja road last week, have been rescued by personnel of the Nigerian army.
They regained their freedom around 4:30 am on Wednesday, when troops of the one mechanised division moved into the forest where they had been kept.
The six adults and a seven-year-old girl have now been welcomed at the Kaduna state government house.
Officials note that no ransom was paid for their release, advising Nigerians against travelling at night.
Advertisement