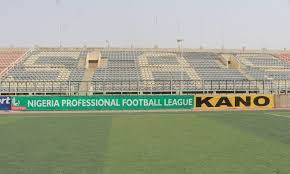 The Kano State Football Association has suspended all local competition matches at the Sani Abacha Stadium.
This decision was made as the association aims to have the stadium in the best situation ahead of Kano Pillars Football Club 2019/2020 African Champions League home games at the stadium.
The associations has also appealed to the Kano State Government to put more efforts into renovating the stadium to meet the CAF standard before the competition begins.
Pillars will host Asante Kotoko FC of Ghana in the preliminary round of CAF Champions League between Aug. 9 and Aug. 11