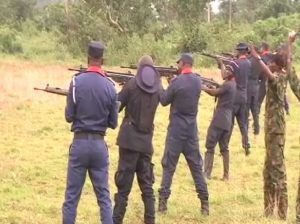 The Nigerian Security and Civil Defense Corps, says it is taking steps to beef up professionalism amongst its personnel in the discharge of their duties.
In line with this objective, the corps in Rivers State commenced a training program for its officers in the use and handling of firearms.
It is a vision of the corps that its personnel receive refresher courses like this to enable them meet up with global best practices in security.
After this exercise the corps is optimistic that incidents like accidental discharge and form of abuse of firearms would become a thing of the past.
The NSCDC comes out of this training with renewed vigor to fight crude oil theft and pipeline vandalism.