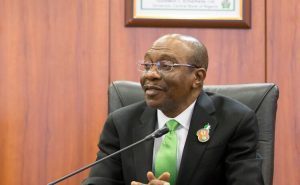 The Central Bank governor, Godwin Emefiele, has promised to recapitalize Nigerian banks for effective and efficient operations.
He made this known in Abuja on Monday while unveiling his five-year roadmap for the bankers' bank.
Apart from the recapitalisation plan, Emefiele said the modalities of recapitalisation to be discussed and unveiled later.
Advertisement

He promised to give more support to to the non-oil sector, and expects improved food supply owing to more credit support to agriculture to help cut down food prices.
The CBN bank chief said intervention in the power sector to continue so as to help improve the sector and boost economic activities.