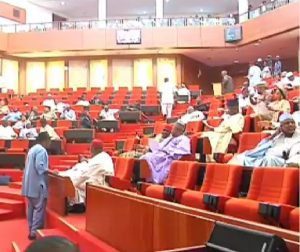 Lawmakers from Bauchi State say the All Progressives Congress made the leadership choices for the senate and house of representatives for the 9th assembly.
Briefing journalists after a meeting in Abuja, the lawmakers commended the party for finding the best hands suited for the positions based on legislative experience and loyalty to the party.
There have been moves by the ruling All Progressives Congress (APC) and the main opposition party, Peoples Democratic Party (PDP), to rein in their members and ensure that they submit to party supremacy.
On its part, APC, is being careful to avoid a repeat of the 2015 mistake where its choices for the Senate and House of Representatives leadership failed
Advertisement

It has engaged in a lot of consultations and lobbying this time around, to win around all dissenting positions
In spite of this, it also is being firm on its stand that its members must all fall in line and abide by its decisions concerning the leadership of national assembly this time.