The Lagos Chamber of Commerce and Industry has called on the federal government to review the Automotive Policy which was proclaimed in 2013 under the Goodluck Jonathan administration.
LCCI Director-General, Muda Yusuf is recommending a reduction in the import levy from 50 per cent to 15 per cent.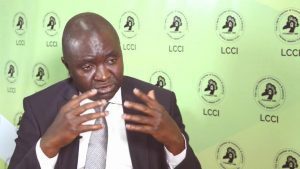 Yusuf suggested that 25 per cent import levy on commercial vehicles be cut to 15 per cent to complement the 10 per cent import duty.
He added that, to facilitate the growth of domestic vehicle assembly, semi-knocked down units should all attract five per cent duty.
Yusuf said said, "Other incentives for assembly plants and tyre industries for the acquisition of machinery and equipment should be retained as contained in the automotive policy.
"Similar incentives should be extended to the local production of vehicle spare parts.
"Patronage of locally assembled vehicles by the government and its agencies should be more rigorously encouraged and enforced."
Earlier, Comptroller General, Nigeria Customs Service, Col Hameed Ali called for a reduction of the 35 per cent levy on imported vehicles to curb smuggling.