The Customs Federal Operation Unit Zone D says it has intercepted goods worth more than twenty two million naira, smuggled into the north east zone, between December 2018 to January 2019.
These recent seizures were made by the Customs federal operation Unit zone D, Bauchi, north eastern Nigeria.
The Customs service had intensified its recent campaign tagged "war against rice smuggling in the north east" intercepting, smuggled goods worth over twenty two million naira.
Items seized included five hundred and fifty jerry- cans of suspected foreign vegetable oil with duty paid value of ten million, six hundred and fifty thousand naira.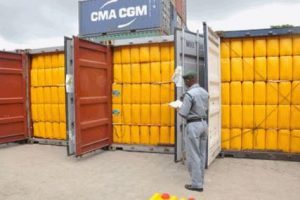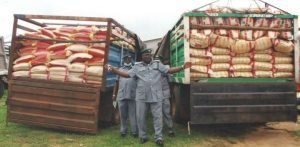 The operatives also made seizures of three hundred and nine bags of foreign rice on the 27 of December last year along Gombe axis of the region.
Advertisement

15 Bales of worn Clothing, 3 rolls of worn upholstery materials and 3 Sacks of Worn Hijabs were also intercepted from Smugglers by the service on 17th January 2019.
The Customs authorities restated their commitment to making the Zone D a 'No Go Area' for smugglers
They called on residents within the area of operation to provide useful information that will help in making the zone a crime free area.