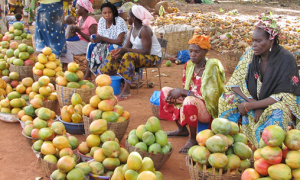 Ghana has signed the science agenda framework adopted by the African Union to use science and technology to improve production in the agricultural sector.
The framework is for deepening the application of science and innovation for the transformation of agriculture in Africa
.
The Minister of Food and Agriculture, Owusu Afriyie Akoto, said the agenda would consolidate the gains made by the country after the roll-out of the Planting for Food and Jobs programme.
The science agenda is in line with targets under the Malabo Declaration by AU Heads of State and Government in 2014 to eliminate hunger, poverty and food insecurity by 2025.