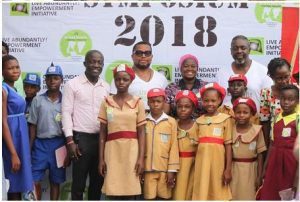 Live Abundantly Empowerment Initiative, a non governmental organisation dedicated to transforming the lives of women and children through education, social awareness and advocacy has called on government, parents and Nigerians in general to educate the girl child.

During an event to mark the UN international day of the girl child held at the Wesley school for hearing impaired children, Surulere, Lagos, the Convener of the organisation, Dr. Ama Onyerinma said the society needs to educate the girl child.
"We have to educate the girl child. We need to make sure they have  skills that will help them become good mothers and better citizens.
"We need to make sure they have access to well paid jobs. They need to be educated to know their rights, especially when abused. We must mentor them with special skills. We must help them embrace principles of teamwork and collaboration around their hobbies to create skills out of them," she said.
She also canvassed for the opening of registers for sexual offenders, as this would go a long way in curbing sexual offences against women and children.
In his remarks, a member of the board of trustee, Prince Gbenga Oguntayo said a lot has been achieved in the last few years in terms of awareness and enlightenment but insisted more needs to be done. "When you train a child, you are training the nation," he said.
Also at the event, the representative of the wife of the Governor of Lagos state, Mrs. Bolanle Ambode stated that the girl child has to be protected from societal evils. While recognizing Lagos state as the first to enact the child right laws, she further stated that the state also has laws in place against Domestic Violence, and the protection of women and the girl child. She paid kudos to Live Abundantly Empowerment Initiative for its passion and effort aimed at sensitizing the society on issues of women and children.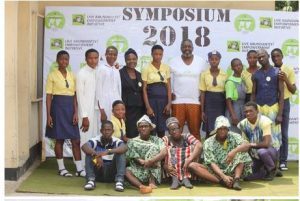 A representative of the Commissioner of Police, DCP Longe lectured the participating parents and kids on the various rights they have under the laws of the country. The Managing Director of SYNLAB, Dr. Pamela Jackson-Ajayi also gave a lecture on Cancer and how to combat the dreaded disease.
Other speakers include representatives from the National Agency for the Prohibition of Trafficking in Persons (NAPTIP).