The Angola Governor, Pedro Makita Armando Júlia has pledged a permanent, transparent and open dialogue to resolve the country's problem.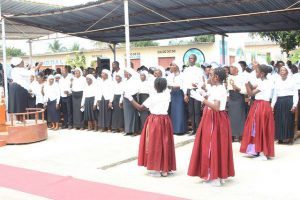 Pedro Makita made the resolve on Monday in Soyo, province of Zaire during the Mass celebration of the the 25 years of priesthood of the Vicar General of the Diocese of Mbanza Kongo, Father Malaquias Justino André, in which he was the special guest.
The governor stressed that during his tenure, he will guide his actions based on the principles of humility and inclusion, for whom the population is the starting and finishing point for the search for solutions that contribute to the improvement of their well- being.
He congratulated the Catholic prelate, noting that he is only a few weeks ahead of the province's destinations, but has not yet been introduced to the people of Soyo, but he accepted this invitation from the Diocese to witness the celebrations of 25 years of priesthood, as a Christian.