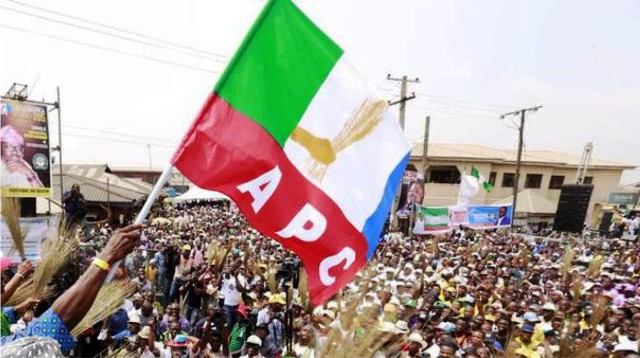 The ruling All Progressives Congress said it is expecting more than 7,000 delegates for its mini-convention to affirm the candidature of President Muhammadu Buhari.
The convention committee told a news conference in Abuja that only states whose primaries were approved by the APC National Working Committee will be allowed to vote.
The Convention is to among others, affirm the sole candidature of President Muhammadu Buhari,  earlier elected through direct primaries last weekend.
Governor Kashim Shettima of Borno State, Vice Chairman of the Convention Planning Committee, announced this while briefing journalists in Abuja on the preparations for the Convention.
Shettima who represented the Chairman of the Convention Planning Committee, Governor Abiola Ajimobi of Oyo state, said in states where there were parallel congresses, only delegates from the State Executives approved by the National Working Committee NWC would be allowed to participate in the exercise.
He announced that, "7,000 delegates are expected and in order to ensure that those from far-flung states make it in time for the exercise, we decided to schedule it for 2pm. Aside the statutory delegates, there would be three delegates drawn from each local government and area councils of the federation".
Shettima assured that, "my fellow Nigerians and APC members, as we prepare for the Presidential convention tomorrow, to confirm the nomination of our Presidential candidate, His Excellency, President Muhammadu Buhari, let me assure you that the nomination and ratification of his candidacy is a commitment to steady, progressive and positive change".