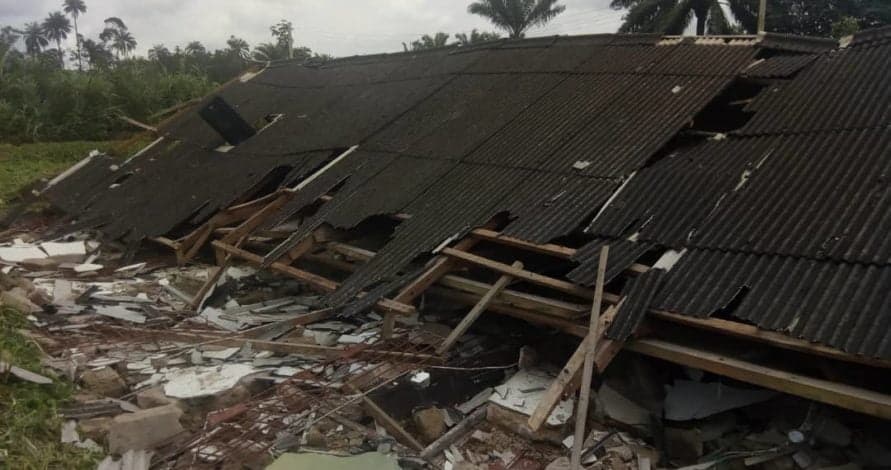 At least one person has been killed and fifteen others are injured after a church building collapsed in Okpe council area, Delta state.
The incident occurred during Sunday Mass at the St. Paul Catholic Church in Adagbrasa-Ugolo community.
Police Commissioner, Muhammad Mustafa, said the dead and the wounded have been evacuated from the scene.
Our Correspondent reports that the Church collapsed during Sunday service but the swift response of rescuers saved the worshipers, but an eleven year-old boy, Jeffery Enukanarhi was not that fortunate, leaving his
father in shock.
The Delta State Chairman of the Nigerian Institute Of Building said the almost one hundred years old structure was doomed to fail.
The pain of losing a loved one leaves this girl practicably inconsolable but while nothing can be done to bring the dead back to life,the Delta State Government has promised to foot the bills of the injured in hospital.
Meanwhile, Commissioner for Works, James Augoye, who visited the scene of the collapse, says the state government will investigate the cause of the accident.