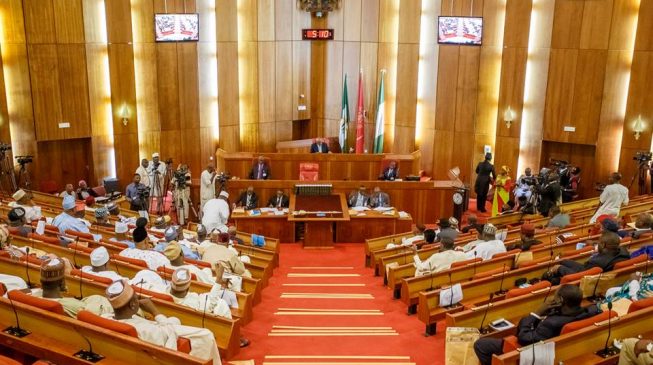 Senators have described the assent to the Not-too-young-to-run bill as a gift by the National Assembly and the Executive to young Nigerians.
The sponsor of the Bill in the Senate, Senator Abdul-Aziz Nyako described the development as a gateway for younger Nigerians to get into governance. He said efforts are on to reduce campaign financing.
Also read: https://tvcnews.tv/2018/05/buhari-signs-not-too-young-to-run-bill/
Senators Mao Ohuabunwa and Kabiru Marafa also believe the involvement of young persons in government will increase productivity, engender age balance and create opportunities for fresh ideas.