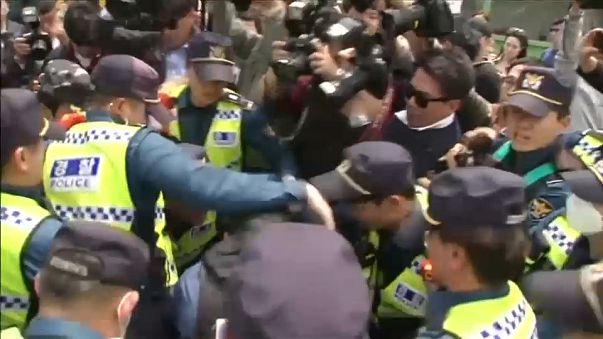 Scuffles broke out between police and protesters near inter-Korean border on Saturday as South Korean civic group led by North Korean defector, tried to send anti-North Korea leaflets across the border using balloons.
Park Sang-hak, who has previously launched message balloons into the North, planned to send 300,000 leaflets but was blocked by police and residents of border village.
Park denounced North Korean leader's gesture as a fake and said he already sent some of leaflets earlier this week.
Dozens of protesters held a rally at Odusan Unification Observatory to protest against sending the leaflets, saying it is a threatening behaviour, which is almost like a war.