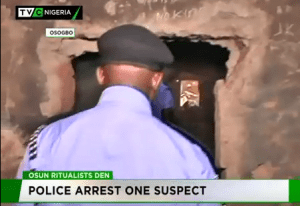 The Osun Police Command has discovered and demolished a purported ritualists' den, in a village within Ifon-osun, the headquarters of Orolu local government area of the state.
They also arrested a suspect, who was among the ritualists, alleged to have killed one of their customers, who threatened to expose them.
The ritualists den, numbering about three houses, were demolished, together with four others, belonging to people of the area.