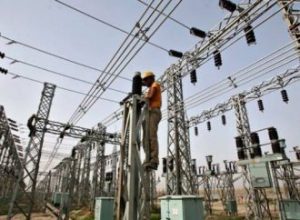 Osun State House of Assembly has called on the Ibadan Electricity Distribution Company, IBEDC, to be proactive in addressing incessant power outage in some parts of the State.
The Assembly stated this when management of IBEDC, appeared before it to speak on the reasons for permanent power outage in some communities in the state.
The House expressed worry that twenty Eight communities under the Oluode feeder have been in total blackout for about two months without any hope of having their electricity restored by the IBEDC.
The Regional Commercial Officer of the Company, Akin Ogunleye said IBEDC is working on how to restore electricity to the affected areas but for the huge amount of funds involved.
Ogunleye who appealed for patience disclosed that the board of directors of the company has approved funds for the reconducturing of the affected feeder.