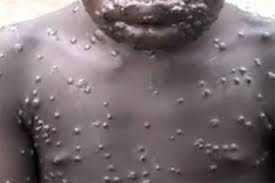 The Minister of State for Health, Osagie Ehanire has assured that the Federal government is working to check any spread of the Monkey Pox disease.
Speaking in Sokoto at the nationwide inspection of medical laboratories in Nigeria Osagie says the Nigeria Centre for Disease Control has been following up on the disease.
And only three of the 21 cases of the Monkeypox disease have been confirmed as positive. Lagos is free from the virus, while the three confirmed cases are from Bayelsa state.
Health Minister, Isaac Adewole who announced the results that came in from Senegal said it will be unfair to stigmatize against people with Monkey Pox.
He said it is not a killer disease, as it is being wrongly speculated.