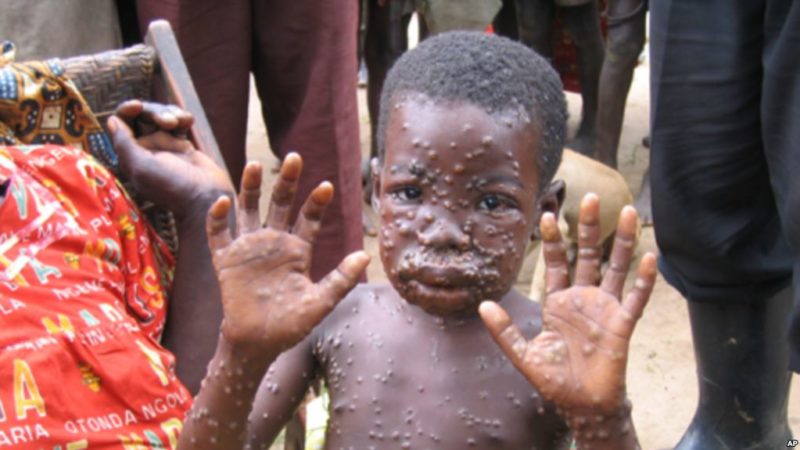 At least eleven people have been placed under surveillance in Bayelsa state, following a suspected outbreak of a viral disease.
The state commissioner for health says samples of the virus, thought to be monkeypox, have been sent to the World Health Organisation laboratory in Senegal, for confirmation.
Monkeypox is a virus transmitted to humans from animals, with symptoms similar to those seen in smallpox patients.
It was first seen in monkeys, but can also be found in the secretions of all bush animals.