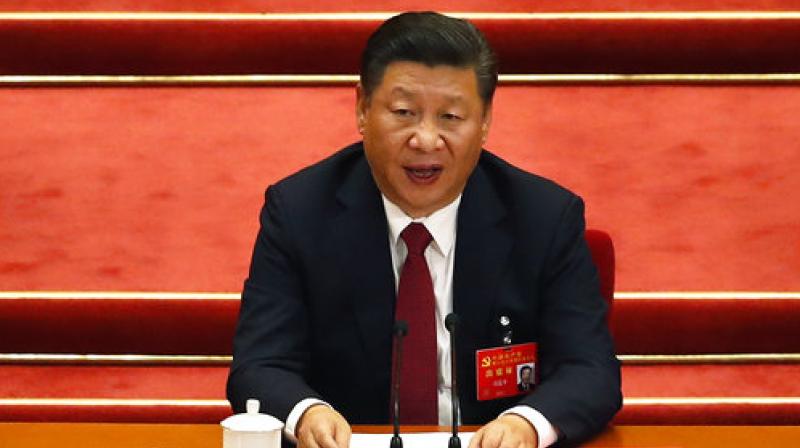 Chinese President Xi Jinping has secured another second five-year term, making him more powerful than ever.
The Communist Party of China just ended its 19th national congress, endorsing a second five-year term for Xi, and amending its constitution to add his name and ideology.
President Xi Jinping leading the Chinese Communist Party's new 7-man leadership to meet the press, the morning after its 19th national congress.
But in a break with precedent, all of them are at least 60, meaning there is no clear successor to President Xi, as it's abnormal to have anyone older than 67 lead China.
Analysts said President Xi now stands as China's most powerful leader in years. His name and his concept of "socialism with Chinese characteristics for a new era" were added to the constitution at the end of the congress, elevating him on a par with CPC founder Mao Zedong.
As China enters a new era, Xi is expected to use his new authority to steer the country into a position of global leadership on its own terms.
And as U.S. President Donald Trump promotes his "America First" foreign policy, China has an opportunity to project itself as a champion for global goals.