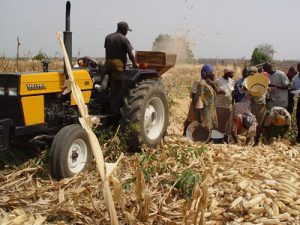 As call for Nigerians to focus more on boosting the Agricultural sector and food production in the country, stakeholders in the Agribusiness have advised the Federal Government to increase budget allocation for the sector in order to meet up with the demands of the people.
They made this known at a programme organised to celebrate 2017 World Food Day in Ogun state and ways to make Agriculture attractive to the youths.
They noted that the government must take the issue of investment in food security seriously in other to avert crisis in the country.
Some of them also want the government to work on provision of soft loans and grants for interested young Nigerians and women who want to venture into Agriculture.