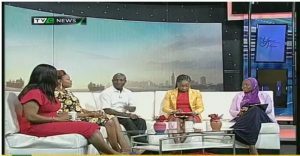 TVC News Head of Output, Joshua Ajayi, has advocated an outright scrapping of the  Joint Admissions and Matriculation Board ( JAMB),
Ajayi who spoke while featuring on TVC's YourView programm, said, it is unassuming to set a cut off mark at 30% when the overall mark stands at 400.
"If Joint Admissions and Matriculation Board (JAMB) sets mark for 400 and pass mark is 30 percent, that means one can actually scrap JAMB,"Ajayi said.
It  would be recalled that, JAMB  recently announced 120 and 100 as cut off marks for admissions into Universities and Polytechnics respectively across the country. These decisions were adopted at the 2017 Combined Policy Meetings on Admissions into Tertiary Institutions in Nigeria.
Speaking on 'Benue Flooding, Ajayi said: "If people take our drainage system seriously, they will be able to avoid disasters such as flood."
Joshua however advised residents to take the environment seriously. He called on the public to be proactive rather than blaming government for every disaster.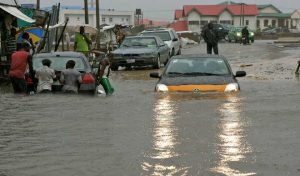 The heavy down pour which started in the early hours of Sunday August 27th created a heavy flood in Markurdi, Benue State.
According to reports, Benue State Emergency Management Agency (SEMA) said over 110,000 persons were so far affected across 24 communities in Markurdi and its environs. The flood is said to be the worst after that of 2012.
Many communities have been washed away, while farms have equally been swept off. The level of destruction caused by the flood is heavy according to Governor Samuel Ortom.
Do you think Government has done enough in our society ? What is your opinion on this?