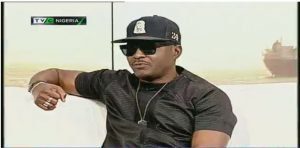 Popular dancehall singer and an award winning actor, Dare Fasasin, better known by his stage name as Baba Dee, has advised youngsterswilling to go into the music industry sternly  to take formal education seriously,saying it is the basic thing to acquire.
The singer gave this advice while featuring on TVC's "Your View" programme on Friday. He said it is incumbent on him as a father to educate his children if truly wants to raise them to be great in future.
Baba Dee, a graduate of Theater Arts from the University of Ibadan, affirms that there's nothing one can achieve successfully without being educated.
Reacting to a question on government's contribution towards the growth of the music industry, the talented artiste said: "I have come to a point in my life whereby whatever I say has to make sense. You feel somehow being a Nigerian, the divide is so tight that you can cut it with a knife. It goes beyond the individual and we are putting it on the government's footsteps, this is because there's limit to what individuals can do if government creates a structure then it becomes good".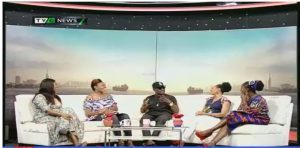 Baba Dee, who is confirmed to have deliberately kept his family life from social media calls government's attention to the rampant use of hard drugs by young ones especially Codeine.
He said: "Now there is generational lapses, there's new epidemic in codeine, it is so destructive and the government doesn't know about it. The drug culture is skyrocketing".
Although agreed that some people are ignorant of the act, he urged parents to be aware of this ugly trend.