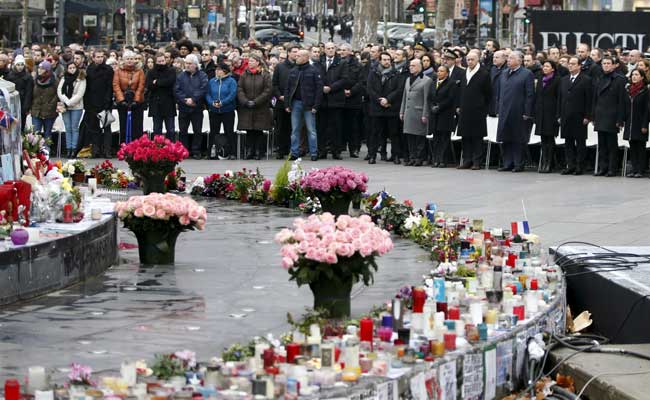 Senior French politicians gathered to pay homage to victims of attacks in France on Tuesday, in the presence of families and survivors.
The annual ceremony held at the Les Invalides Military Monument has taken on renewed significance since a spate of attacks on French soil with over 230 people killed since the start of 2015.
Islamist militants killed 17 people including journalists from the satirical Charlie Hebdo newspaper in January, 2015 and the coordinated attacks claimed by Islamic State killed 130 people in Paris in November.
France has been under emergency law since the Paris attacks.
The ceremony is organized every year by victims' association on the date of an attack on a jet from French airline UTA, which killed 170 including 54 French people above Niger in 1989.