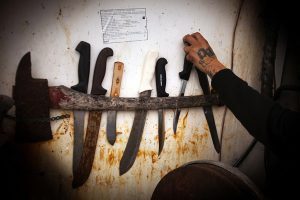 More groups in Rivers State have continued to mount pressure on the police to fish out the suspected ritual killer who escaped from police custody in Port Harcourt.
This time the International Federation of Women Lawyers has given a 7-day ultimatum to the police to re-arrest the fleeing suspect.
For the past two weeks, the question on the minds of most people especially residents of Port Harcourt remains "where is Ifeanyichukwu Maxwell Dike" the alleged killer of 8 year old Chikamso Mezo
Since August the 9th, when he escaped from the state criminal investigation department of the police, he has remained at large.
Saddened by this development, the international federation of women lawyers says cases of violence against children have been on the rise.
The international federation of women lawyers has also called on the police to provide 24-hour protection for the victim's family and witnesses so their guarantee their safety while the suspected ritual killer remains at large.