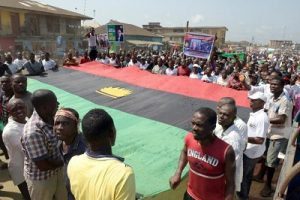 The curfew imposed on Aba, the commercial hub of Abia state has been extended by one day, and will now be lifted on Friday.
Governor Okezie Ikpeazu says residents and visitors in the state need to co-operate with security agents to ensure a continued maintenance of the law and order within the city.
He however says he is displeased about reports that people were being compelled to raise their hands while passing through security checkpoints.
He asked security agents to ensure that such forms of barbaric treatment, be discontinued.