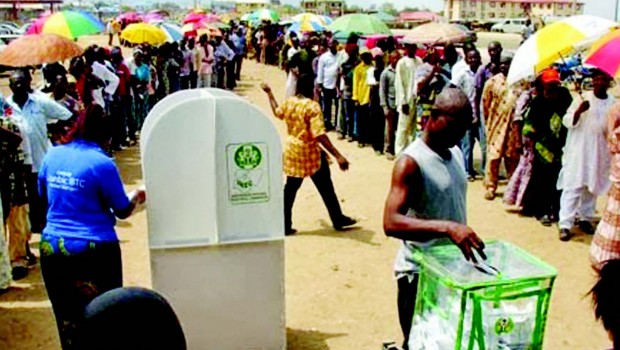 Nigeria's election management body, INEC says politicians seeking for votes should go to the field instead of trying to influence or bribe elections officials through their party leaders and other sources.
Chairman of the Independent National Electoral Commission , Professor Yakubu Mahmood said this at a training session for chairmen of forty five political parties in Abuja.
The election management body says voters now fully own the process of determining who their political leaders are, which should serve as a warning to politicians or their party officials to stay away from any plans to induce polling officers during election or risk prosecution.
INEC says the capacity building training for leaders of political parties is meant to strengthen their institutional capacity especially in areas of policy formulation as well as aid them in abiding by the provisions of their party constitutions.
The INEC boss also commends the smooth relationship between parties in Nigeria.
Majority of the parties at the event insisted on restoration of the financing of political parties by the federal government to guarantee internal democracy, a demand the INEC boss promised to convey to the appropriate authorities.