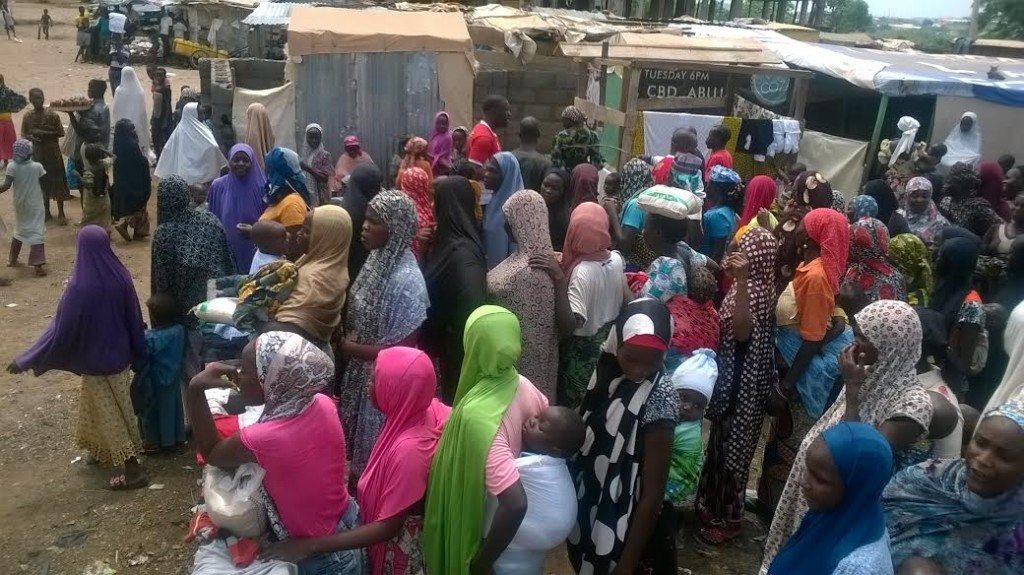 The Nigeria military has provided a health outreach to thousands of Internally Displaced Persons in the National youth Service Corps internally displaced persons camp in Maiduguri, the Borno state capital.
It was witnessed by Nigeria's Army chief, Lieutenant General Tukur Buratai and other top military officers from the Army high command.
Our Correspondent reports that what used to be NYSC orientation camp is now home to  thousands of internally displaced persons from Bama and Gworza who have been there for more than 3 years .
The Nigerian Army chief and his team of consultant Doctors From the Nigerian Army Medical corps were there to provide free health care services to the  victims of Boko Haram insurgency.
Nigeria's army chief administered polio medication to some infants at the camp, assisted by invited sister security agencies. He threw some light on the outreach programme.
The new commander of the Nigerian army medical corps was similarly forthcoming on the health  package to be extended to the IDPs.