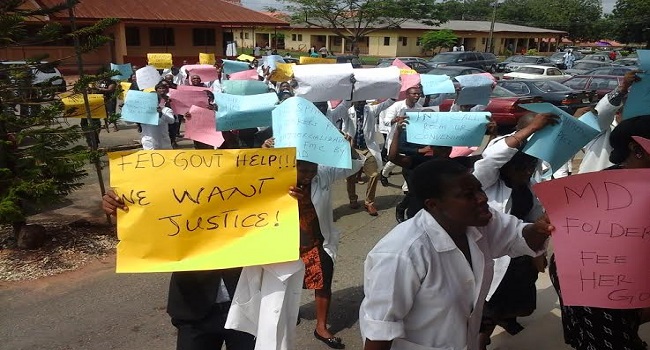 Activities at the Federal Medical Centre Abeokuta were brought to a halt as members of staff under different professional bodies, including, Senior Staff Association, Medical and Health Workers Union, National Association of Nurses and Midwives protested the alleged imposition of a new Chief Medical Director on them.
Armed with placards with different inscriptions, the workers rejected the proposed appointment of Professor Abdul-Semiu Musa, from the University of Ilorin Teaching Hospital.
They noted that events leading to the conduct of the appointment interview did not follow the due process and was shrouded in secrecy.
The workers says they would prefer the appointment of a Chief Medical Director from one of the 65 consultants who applied for the position from the Federal Medical Centre, Abeokuta.