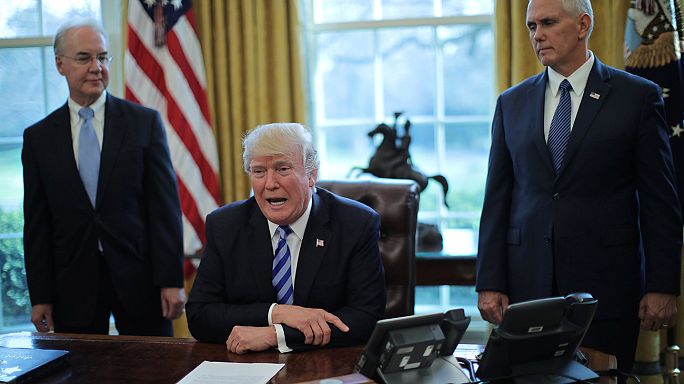 President Donald Trump has laid the blame of the failure of his healthcare bill on Democrats.
Repealing and replacing, the Affordable Care Act, popularly known as Obamacare was one of Trump's major election pledges but it was withdrawn on Friday after it became clear it could not get the votes required at both Republican controlled Congress.
But according to President Trump, the last-minute retraction was because the bill couldn't get any vote from Democrats.
However, multiple reports suggested that between 28 and 35 Republicans were opposed to President Trump's draft American Health Care Act (AHCA).
Some were said to be unhappy that the bill cut health coverage too severely, while others felt the changes did not go far enough.