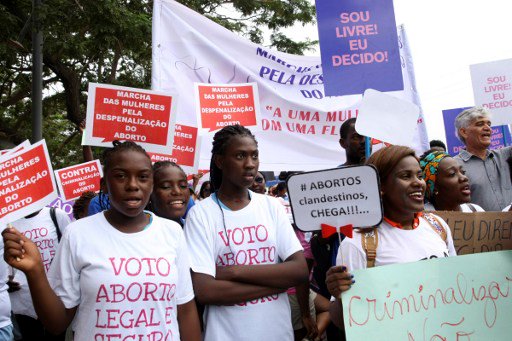 At least 200 people marched under heavy police surveillance in the Angolan capital Luanda, against a draft law criminalising all abortions.
The proposed new penal code, has been criticised by many, including prominent women, and possibly one of the richest women in Africa, Isabel dos Santos.
The draft penal code currently before parliament, punishes anyone who has an abortion with up to 10 years in jail.
Public protests are rare in Angola, but this peaceful march was allowed by the authorities.