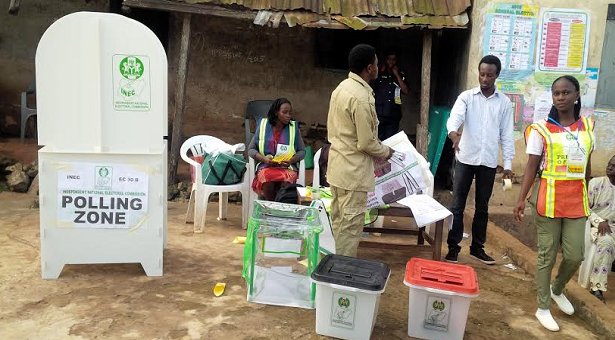 Some parts of the Rivers East Senatorial District reportedly witnessed some violence during the voting exercise. Though the elections went on smoothly in some polling units, it took the intervention of security personnel to curtail the activities of thugs in others.
But, there was this very worrisome trend of money-induced voting.
TVC News Uche Okoro reports that election in some parts of Port Harcourt City and Obio/Akpor local government areas took off on a good note with the early arrival of election materials even though it was different story in several other areas.
As the election continued, news of the process being disrupted in some polling units began to filter in.
For instance in Unit 11, Ward 12 of Obio/Akpor LGA Suspected thugs had attempted to invade a nearby polling unit before heavily armed policemen on patrol intervened.
The real intention of the young men remains unknown as some of them were successfully taken into police custody.
Many other polling units experienced their own peculiar situation.
While the process appeared smooth, political party agents openly engaged in influencing the decision of voters under the watchful eyes of security personnel.
After casting their votes, those who complied with directives given to them by political party agents were paid different sums of money.
These agents of the two major parties pointed accusing fingers at each other for being responsible for this anti democratic behaviour.
Despite the reports of violence, ballot box snatching and missing result sheets coming from many parts of Rivers state during the rerun elections, actual voting began rounding up in the early hours of the evening in units where the process was peaceful.