The industrial action embarked upon by members of the Non-Academic Staff Union and the Senior Staff Association of Nigeria Universities has entered day two.
The associations began on a five-day warning strike after the expiration of the two-week ultimatum given to the federal government
Their demands include the release of thirty billion naira as accumulated earned allowance, implementation of the 2009 Agreement and compliance with a court order that University Staff School teachers be recalled for academic activities to resume at these schools.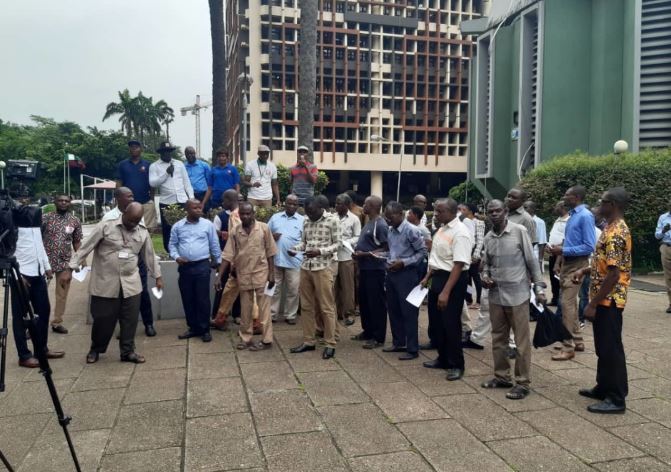 Others are the status of the university staff schools and the renegotiation of 2009 Agreements.
The non academic staff also accuse the federal government of creating a disparity between them and the Academic Staff Union of Universities.
The workers have vowed to declare an indefinite national strike should government not meet its demand by Friday.