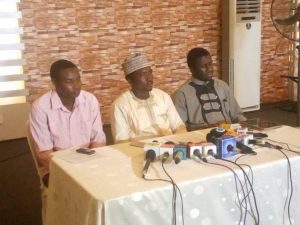 The Proscribed Islamic Movement of Nigeria says all is not well with their leader Ibrahim El zakzaky in India.
The group disclosed during a Press briefing today that Sheikh Zakzaky and his wife Zeenah are no longer safe in Medanta Hospital where they have been admitted.
The IMN says the security operatives who escorted the couple to India are refusing to allow the doctors requested by the Sheikh to treat him and his wife.
The Shi'ites accuse the Nigerian government of acting contrary to the order given by the kaduna high Court.